Boulder to Snowmass by Bike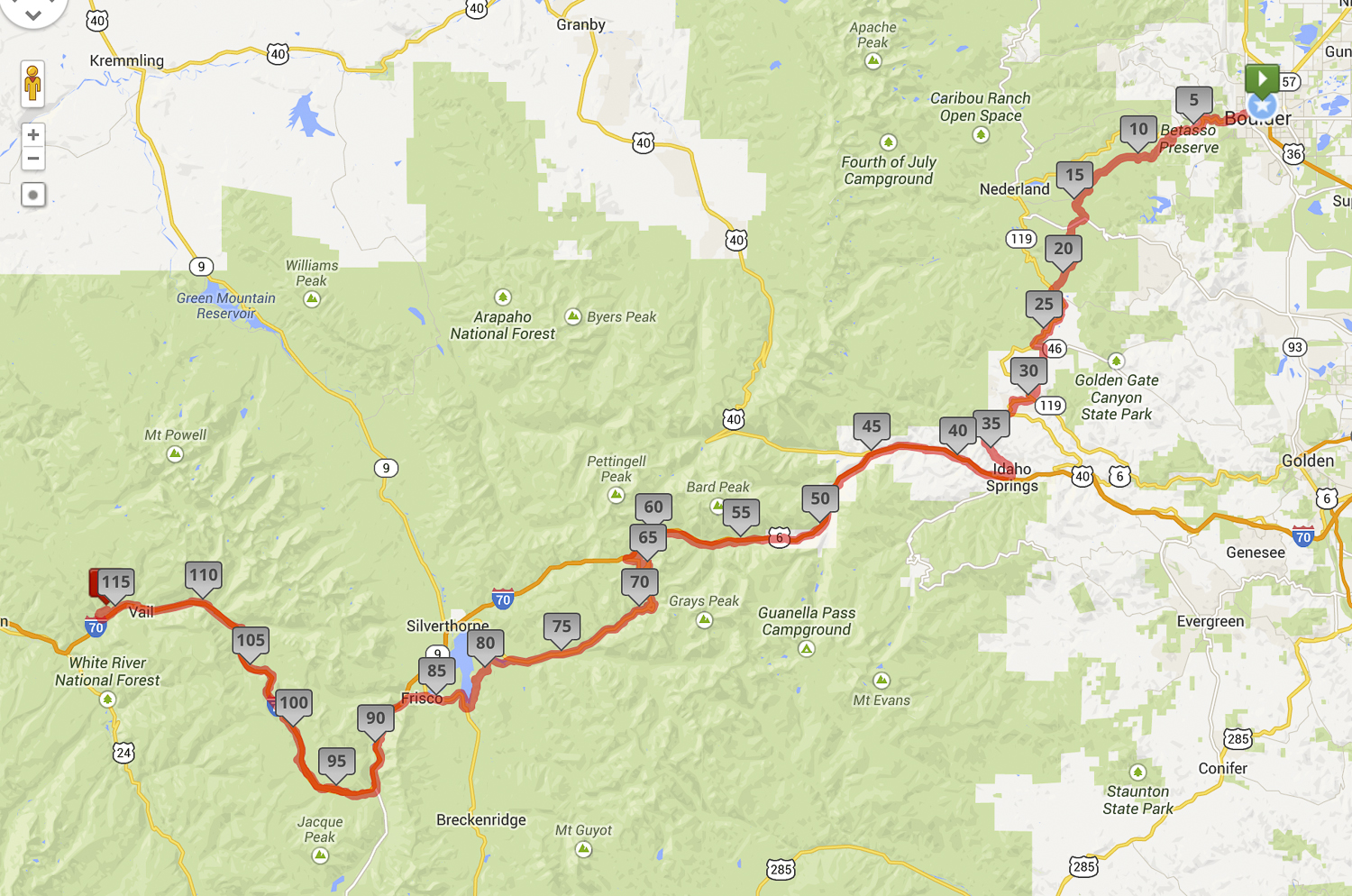 For my birthday, I thought it would be fun to ride from Boulder to our place in Snowmass. But I wasn't prepared for how incredibly fun it would be. The 2 days, 220 miles, 23,000 feet of climbing, and 2 friends that came along made for the best ride I've ever experienced.
We headed out at 7am Thursday, assuming that we'd be thoroughly soaked by any or all of the numerous thunderstorms we'd be riding straight into that day. Somehow we dodged the rain, and instead found cool, perfect weather on some of the most scenic, beautiful roads we could have hoped for. At 120 miles and 13,000 feet it was by far the biggest day any of us had tackled -- and while it was really hard at times, it never stopped being fun, and we never stopped laughing.
Friday was crisp and clear with blue skies all morning, as we rolled from Brad's place in Vail to Leadville, then along some dreamy dirt roads to Twin Lakes. A few puffy cumulus clouds drifted in as we topped Independence Pass, and began our descent into Aspen. Then one last climb to Snowmass, followed immediately by cold beer, several pizzas, and a long awaited hot tub.
There is no way I could have captured all the images I saw over these two magical days, as we needed to keep moving. These iPhone pics shot mostly from my bike, and the memories from along the way will have to suffice.
Many, many thanks to Brad and Cam for coming along on this one. (And hopefully the next one.)